By Michael Tabet | 31 Oct 2018  from THE BURROW

Sport is a healthy addition to the lives of young Aussie kids. It's a way to help the next generation become active, grow muscles and bones, learn social and personal skills, gain confidence, improve sleep and fight obesity.
However, it can also be expensive for many Aussie families; Australians spend $10.7 billion a year in total on sport and physical activity participation fees[i].
While most parents want the best for their children, the cost of private lessons or team sports can easily break the family budget.
So, just how much of an impact is the cost of kids' sport having on Australian families?
Which sports are the most popular for Aussie children?
According to research from the Australian Sports Commission and AusPlay released in 2018, swimming was the most popular organised physical activity for Aussies kids. The ever-popular football (or soccer) was a distant second, with AFL being third on the list.
Breaking down the costs of sport
It can be a mission for parents to keep up with children's sporting needs – especially when they have a few children or their child plays a few different sports. This can put a strain on the family and parental relationships as they try to fit sport into their schedule and budget.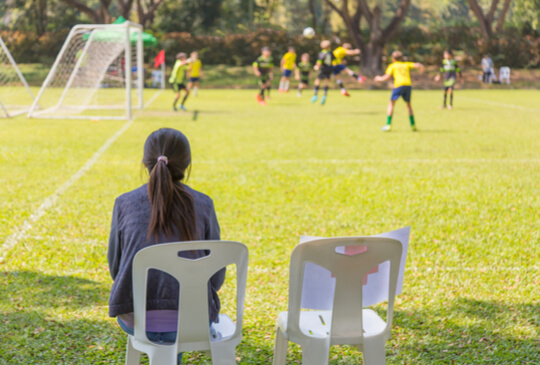 Research conducted by Ipsos in 2016 on behalf of ING Direct Bank polled 1,000 Australian respondents on their spending habits. The study found that one in ten parents paid over $1,000 per child each year for sports, while a quarter of parents (26%) spent between $500 and $999 a year per child. For larger families with multiple kids, the cost of sport can really add up!
Let's focus on the second most popular sport for Aussie kids: Soccer.
Registration and participation fees
Depending on where you live in Australia, registration and participation fees range between different football/soccer clubs:
2018 Football (Soccer) registration fees for a single child in Australia, age U6-U16 $
Point Cook Soccer Club, VIC $400 – 450
Runaway Bay Soccer Club, QLD $395- 440
Wynnum Wolves FC, QLD $345- 460
Sunnybank Saints Soccer Club, QLD $245-280
Lindfield Football Club, NSW $225-350
Strathfield FC, NSW $220- 295
Manly Allambie UFC, NSW $100- 245
Costs sourced on individual club websites, current as of October 2018
Only 37 per cent of parents from the Ipsos study believed that junior sport offers excellent value for money, while almost 40 per cent of surveyed parents believed kids' sport gets more expensive every year – and they weren't wrong. Some families also said that there were usually extra sporting costs that show up which they hadn't budgeted for.
Football (Soccer) registration fees for a single child in Australia: now vs. then
2018: U7-U16
2009: U7-16
2004: U7-U16
Manly Allambie UFC, NSW
$195 – $245
$160 – $185
$120 –$147
Sunnybank Saints Soccer Club, QLD
$245 – $280
$130 – $210
Equipment and uniforms
Some sporting club fees may include uniforms; however, if they don't, parents may have to fork out quite a bit to get fitted out in the required team uniform or buy their child appropriate training equipment.
Costs of kids or junior sporting equipment for football (soccer) in Australia
Equipment
Price
range
Median price
Football/Soccer Boots (kids / junior size)
$30 –
$129.99
$79.99
Soccer Ball
$9.99 –
$199.99
$104.99
Soccer Goal (for training)
$49.99 – $249.99
$149.99
Shin Guards/Pads
$9.99 –
$34.99
$22.49
Mouth Guard
$14.99 – $89.99
$52.49
Source: Rebel Sport, current as of October 2018
Soccer uniform costs – Sunnybank Saints Soccer Club (sourced October 2018)
Shorts (required for matches) $27
Socks (required for matches) $10
Hat (optional) $18
Club Polo Shirt (optional) $35
Club uniforms will vary in costs, and parents don't necessarily have to purchase all the listed equipment above. However, despite kids (probably) outgrowing their boots each season, in some cases, studded footy boots for kids can cost even more than adults' boots!
Time
AusPlay data suggests that the median duration for organised physical activity is around one hour per session for kids up to 14 years old. However, within the same age group, older boys spend around 1.4 hours per session on average. That number doesn't even include the time it takes out of parents' schedule watching games on the weekend or driving children around.
Petrol
Driving children to and from sport and training can also cost a lot of money, especially when petrol prices in Australia have skyrocketed in recent years. This is definitely noticed by many families whose children participate in multiple lessons throughout the week or play in sporting leagues where there's extensive travel involved.
How many Aussie kids participate in sport?
Even though the cost of sport is high, there's been an increase in sport participation according to AusPlay research[i]. However, the research also suggests that children are less likely to participate in an organised physical activity (grassroots sports) outside of school if they come from a low-socioeconomic background.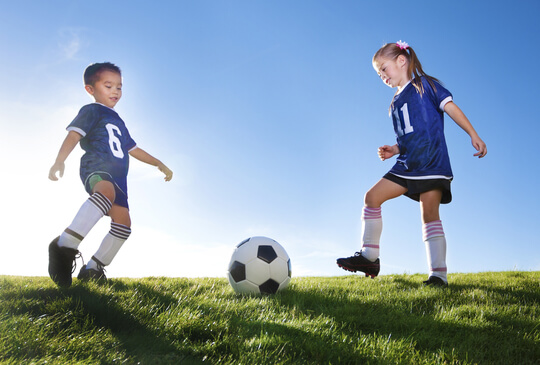 The AusPlay research shows that in 2016, 70% of Australian children (3.2 million) participated in some form of sport or physical activity outside of school hours. However, this grew to 74% (3.5 million) in 2017. The data also showed that 63% of children participated in organised physical activity outside of school hours at least once per week, but only 25% participated at least three times per week.
Boys participated in sport more frequently than girls (2.7 times per week, compared to 2.2 times respectively), and older children between 12 and 14 participated in organised physical activity more frequently than younger children.
These findings suggest that parents with an older boy may be spending more on sports.
Are high sports costs affecting youth health and fitness?
Despite high sports participation, obesity is still a problem in the country among our youth.
According to latest figures from the Australian Institute of Health and Welfare (AIHW), around one in four (26%) Australian children and teenagers between the ages of two and seventeen were overweight or obese in 2014-15.
Making sport for kids more affordable
Putting children in sport is great for kids, but may hurt parent's hip pockets. However, a great idea is to sell used sporting equipment or organise a group with other parents to swap outgrown equipment each season.
There are also a few initiatives which may make kids' sport a bit more affordable for families:
Some sports clubs offer early-bird discounts (when you pay registration fees before cut-off date), spotters fee discounts (bringing new players to the club), or multi-player discounts for players in the same family. For example, Sunnybank Saints soccer club in Queensland offers a $20 early bird discount to register before the cut-off date, and they also offer a $30 multi-player discount for second and each subsequent player of the same family, providing they register and pay at the same time. Some provide 10% off total registration fees for two players or 20% off for three players in the family.
Websites like signonday.com.au offer flexible payment plans for up to $1000, which allows parents to make regular payments for sporting fees, rather than a larger one-off fee.
Take advantage of state government incentives that reimburse parents for kids' sports, for example:

NSW Government offers the Active Kids program which provides up to a $100 voucher each calendar year for school students to use on sporting registration, participation and memberships costs.
QLD Government offers a $150 "Get Started" voucher to eligible children to pay for registered sport membership or participation fees.
South Australia's sports voucher gives $50 off membership/registration fees for sports for primary school children, and this will increase to $100 from 1 January 2019.
Inspire a Star is addressing this challenge using crowdfunding to fund sporting dreams